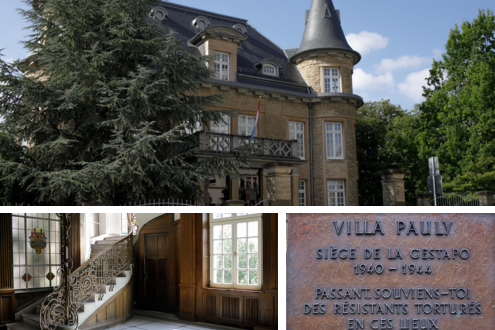 Tour of Villa Pauly - headquarters of the Gestapo 1940 -1945
15 January 2024 18:00
---
---
Event date:
15 January 2024 18:00
---
---
---
---
---
Already a member?
Dear Member
We extend to you a journey through history. You are cordially invited to an exclusive tour of 'Villa Pauly'.
Our guide will be Mr. Olivier Worré, Chef de service adjoint du Service de la Mémoire de la Deuxième Guerre mondiale and Chef de service adjoint du Service des Ordres nationaux. He will illuminate the haunting history of this site and its pivotal role during World War II. If there happens to be an ongoing exhibition at the time, rest assured that it will be seamlessly woven into the narrative.
We expect the tour to last up to 60 minutes.
Please note that this exclusive tour is open exclusively to members of the BLS.