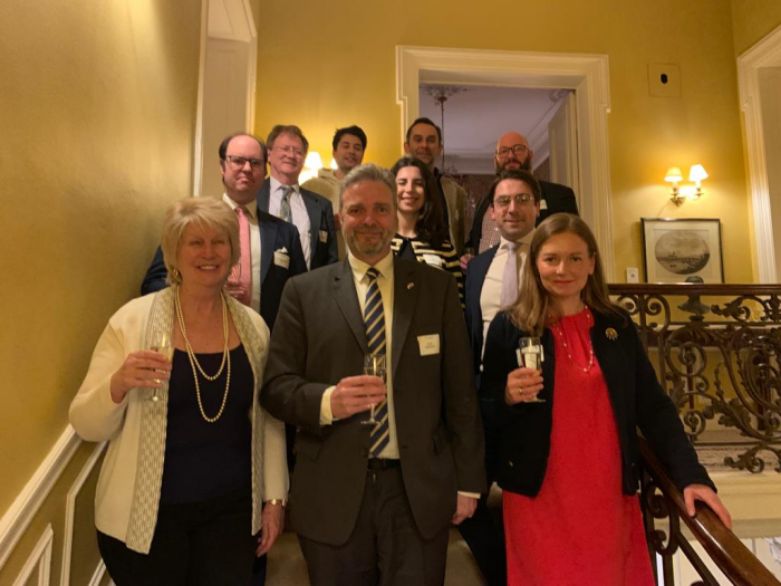 Dearest Members, Patrons, and Friends of the Society.
I'm pleased to announce that following the AGM (6.3.23) I have been elected to serve the Society as the newly appointed President, for which I am truly honoured. Louise Benjamin, had decided to step down from the role and remains on Council as the Outgoing President to ensure a smooth handover.
We now have almost 400 members among our ranks, consisting of 40% Luxembourgers, 40% British, and 20% other nationalities, we are a diverse community! I am grateful to David Clark, the previous President, for revitalising our prestigious society and inviting me to join, and to Louise Benjamin, the outgoing President, for her confidence in me and for firmly establishing the BLS as a recognised institution in Luxembourg.
Please join me in congratulating our newly elected council.
2023 OFFICERS
Darren Robinson (President), Louise Benjamin (Outgoing President), Chris Atkinson (Vice President), Jacqui Spence (Vice President), Nasir Zubairi (Vice President), Diane Longden (Treasurer), and Alexander Ludbrook-Miles (General Secretary).
2023 COUNCIL MEMBERS
Michael-James Clifton, Paul Schonenberg, Fiona Urquhart Johnstone, Ian Berry, Patrick Birden, Jan Koenighaus, Christos Floros, Thomas Keipes, Edward Hyslop, Amela Skenderovic, Ajibade Yusuf, Laurent Peusch, and Debbie O'Keefe.
Kind regards
Darren